South East Dublin Departments of Anaesthesia
Welcome to SEDDA. Established in 1991 on the initiative of the Department of Health & Children, SEDDA is the aggregation of the Departments of Anaesthesia of seven participating hospitals located in the South East of Dublin. With St. Vincent's University Hospital at the core, the other constituent hospitals are The National Maternity Hospital, The Royal Victoria Eye & Ear Hospital, St. Luke's Hospital, St. Michael's Hospital, St. Columcille's Hospital, ansd the National Rehabilitation Hospital. The primary goal is to promote the realisation of high quality anaesthesia services to patients in each of the participating hospitals.
With over 40 consultant anaesthetists and approximately 40 anaesthesia trainees, SEDDA represents one of the largest anaesthesia Departments in Ireland. The innovative SEDDA approach provided the foundation to build on the cluster of expertise available. It has resulted in new linkages between the SEDDA hospitals and University College Dublin, the Conway Institute and the Royal College of Surgeons in Ireland being successfully established.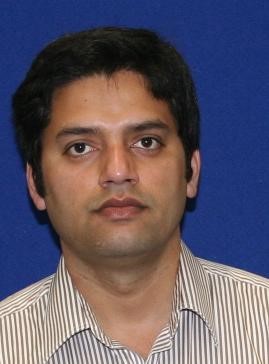 Dr Shrijit Nair
SEDDA is accredited by the Irish College of Anaesthetists for training purposes. In addition, many SEDDA consultants are involved with the College of Anaesthetists, as examiners, course directors and lecturers. It offers Research Fellowship positions in Pain Management and the National Liver Transplant Programme. SEDDA is involved in research in anaesthesia, intensive care and pain medicine. It maintains strong research links with the University of Toronto and the University of Sydney. Several Fellows affiliated to the Conway Institute have been awarded peer-reviewed grants from the Health Research Board and other agencies. The Pain Management Programme offers a complete range of services for patients with acute or chronic pain. Through the combined expertise of a multi-disciplinary team of pain specialists SEDDA offers patients comprehensive treatment options including the full range of interventional & neuromdulation procedures.
In the current era of major transformation in the Irish healthcare system the validity of the SEDDA mission is stronger that ever. We in SEDDA, welcome the opportunity to contribute and actively participate in the process of change, while remain committed to the core values of seeking quality care and treatment for our patients in anaesthesia, intensive care and pain management.
The web site is a resource for patients and staff. It provides information on the activities of SEDDA which we trust will be helpful.
Dr Shrijit Nair,
Chariman - Department of Anaesthesia, Intensive Care & Pain Medicine,
St. Vincent's University Hospital